Tuesday, April 27th, 2010
The theme for Fun Friday on April 23 was caterpillar.
The Story
The book was The Very Hungry Caterpillar by Eric Carle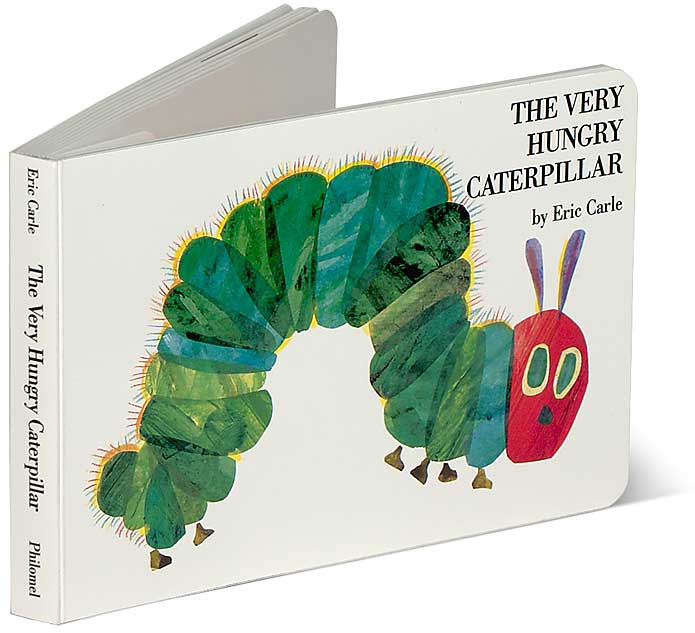 The finger-play
Finger-play of the Caterpillar
Here comes a caterpillar,


Creeping up a tree.

(crawl your fingers up your arm)


It's munching every leaf in sight,


Hungry as can be.

(Make eating motion with hand.)


It sheds its skin and forms a shell:


The changes we can't see.

(fold hands)


Then out of the shell a butterfly comes,


Flying fancy-free!

(clasp thumbs, spread fingers and wave them)
The craft
1. Gather supplies needed: 1 colored craft stick, 1 sheet white paper, 2 google eyes, ½ of a pipe cleaner cut into 2 pieces, scissors, a pencil, and crayons.
2. Trace the child's fingers onto white paper as shown. 
3. Have them color the wings with
markers or crayons (you could also use finger paint or bingo markers).
4. Cut out the wings and glue onto the craft stick.
5. Glue on google eyes and pipe cleaner antennas.
About Fun Friday
Fun Friday is a weekly event at KangarooBoo in Valley Junction. Join us for interactive storytelling, singing, and crafts. A fun way to foster a love for reading and develop your child's imagination. This event is free — no registration required.